A Loving Home-Like Environment Where
Children Learn What They Need To Succeed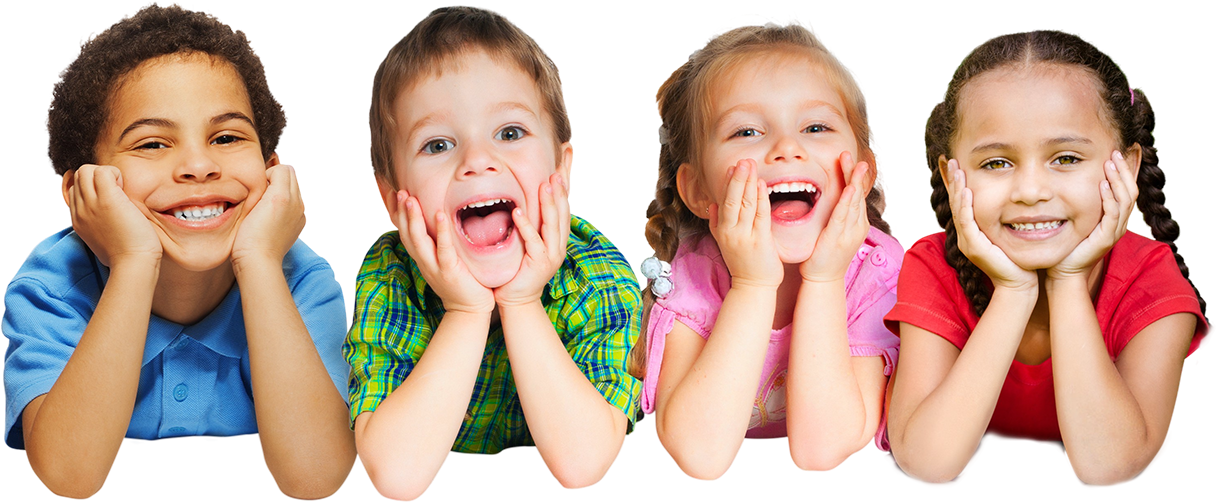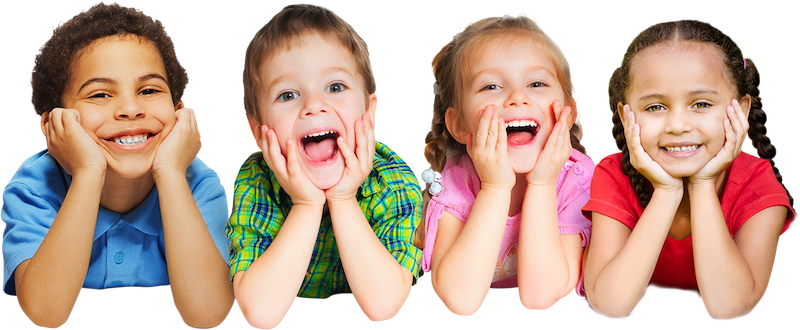 A Loving Home-Like Environment Where Children Learn What They Need To Succeed
Preschool & Child Care Center Serving Kansas City, KS
Take A Peek Inside Your Little One's classroom...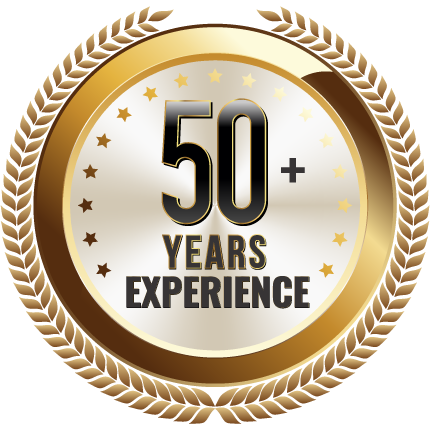 Early Learning Designed To Help Them Shine Combines 50+ Years Of Experience In Education
Meet Christi & Kim, The Teachers With A Mission
With a combined 50 years of experience in education, owners Christi Eaton and Kim Maples ensure every child in their care is not just ready for kindergarten but ready to shine. As former elementary school teachers with Master's degrees, they know what your child needs to succeed.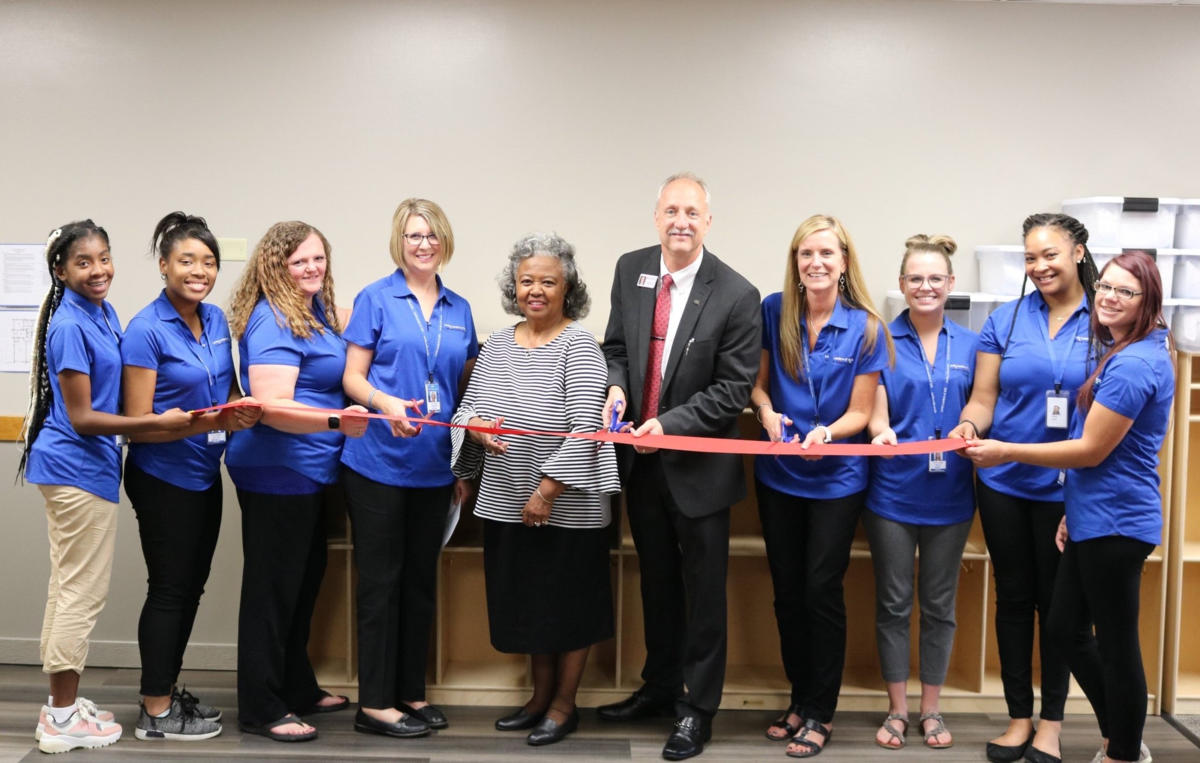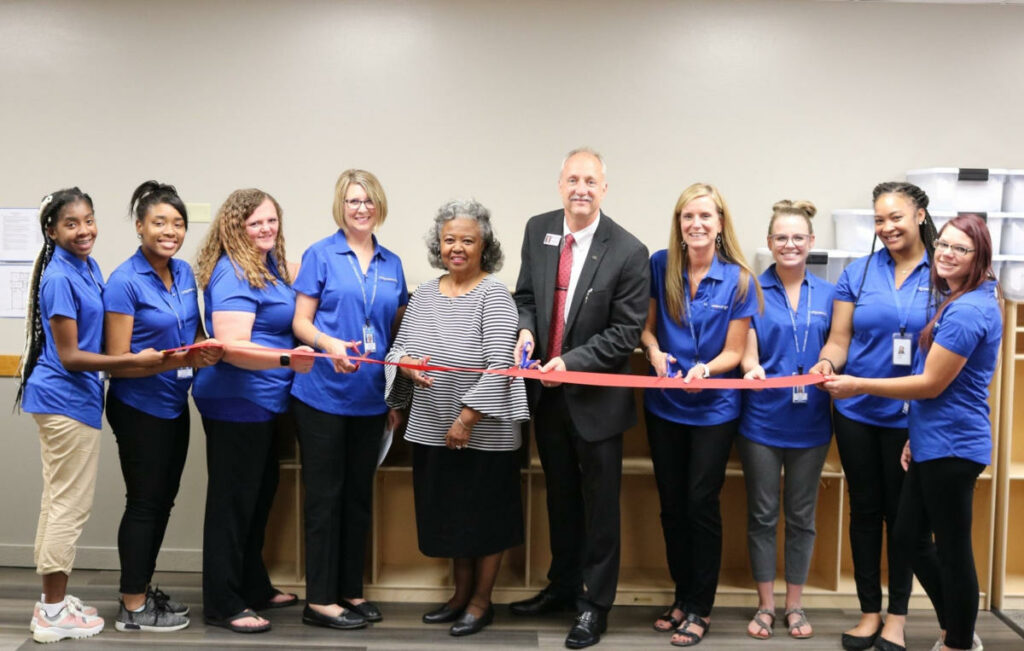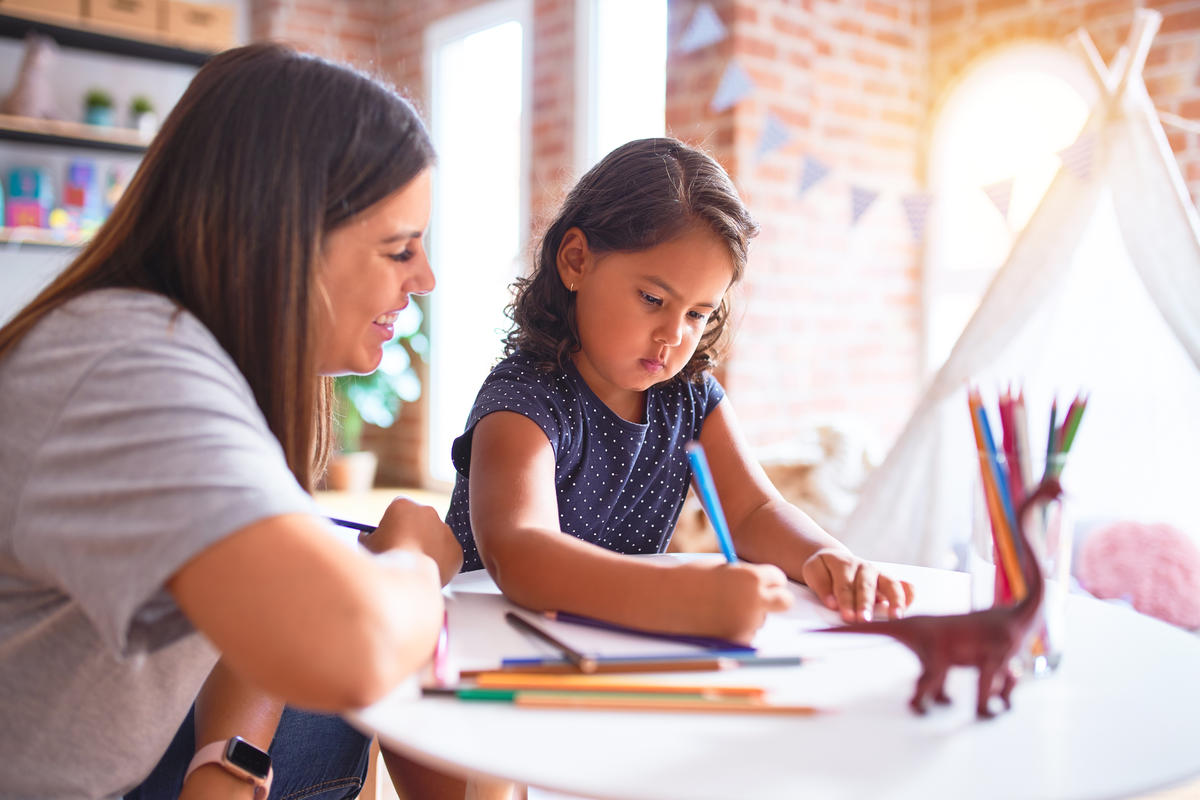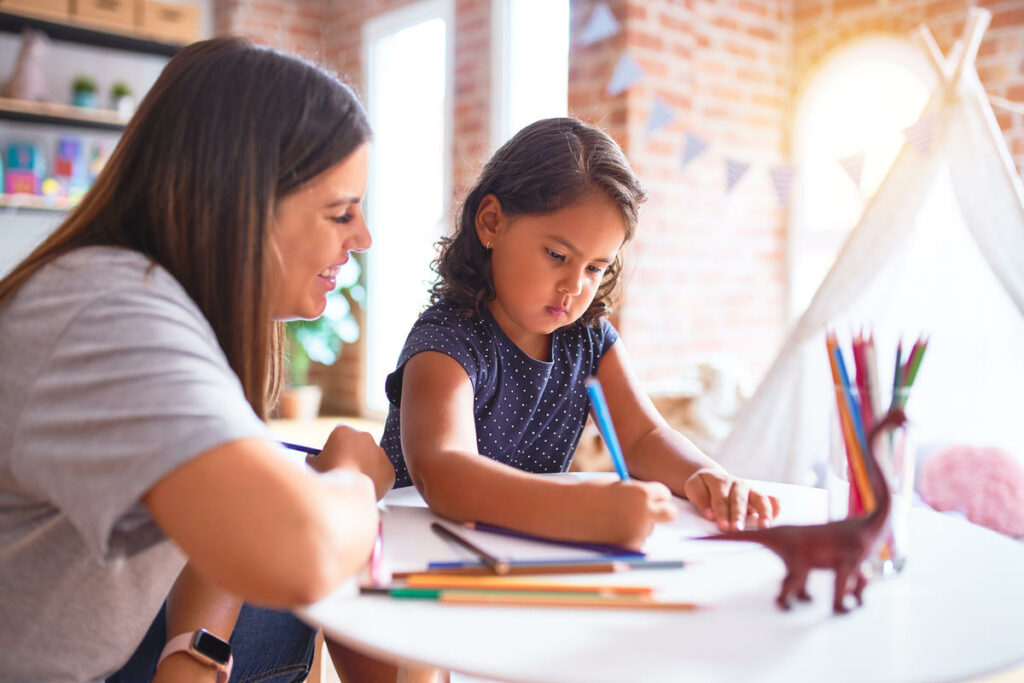 Loving, Nurturing Teachers & A Home-Like Environment
With professional, positive teachers, passionate about excellent early education, in a safe space that feels like home, your child has all the love and security they need to develop cognitively, socially, emotionally, and physically.
Yes, Leaders Are Readers! School Success Starts Now
Trust in a program led by 2 certified Reading Specialists who ensure books and stories are at the heart of each day. Your child gets special "Keep Books" to take home, practice with, and start building their own library 2 years before starting kindergarten!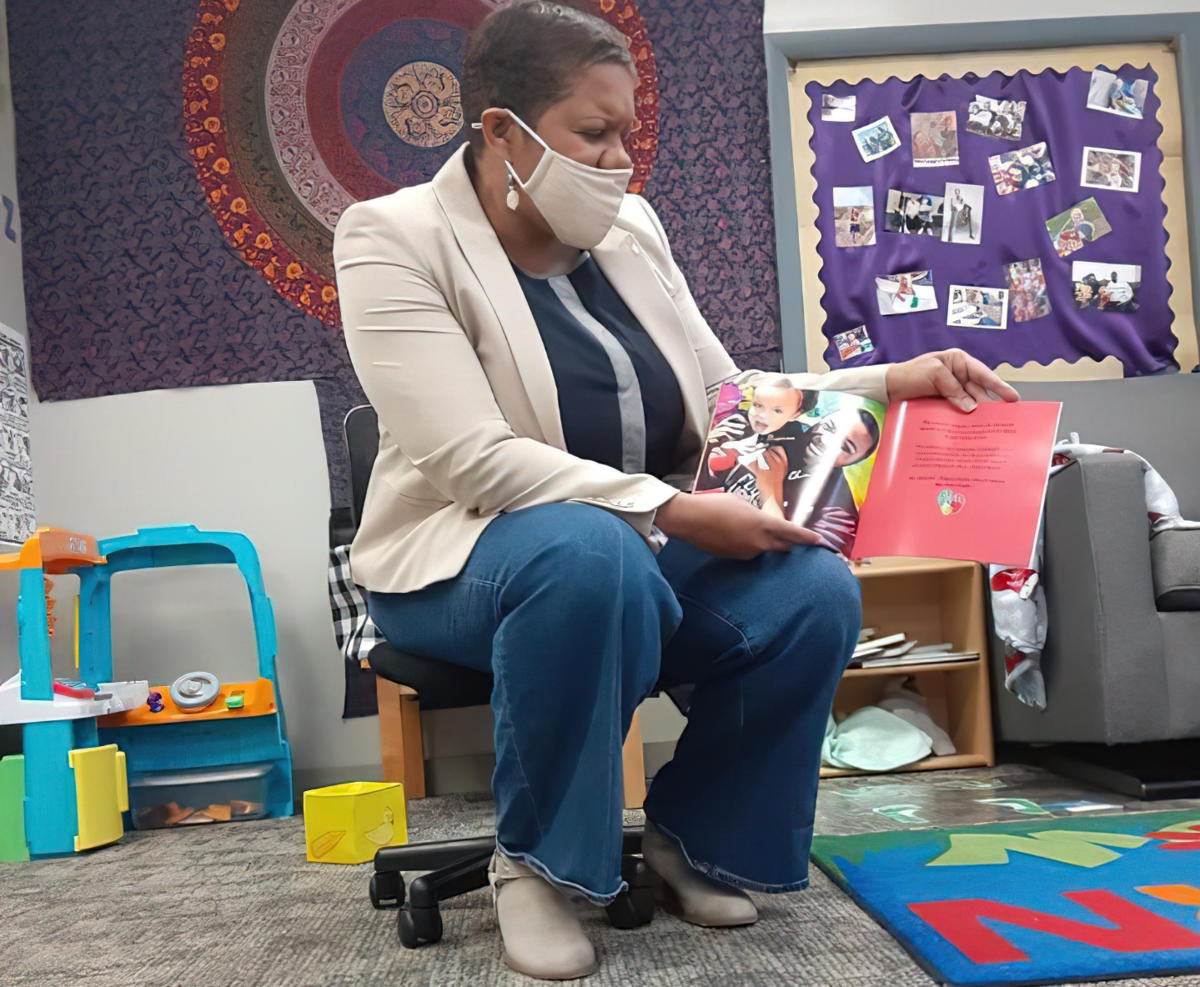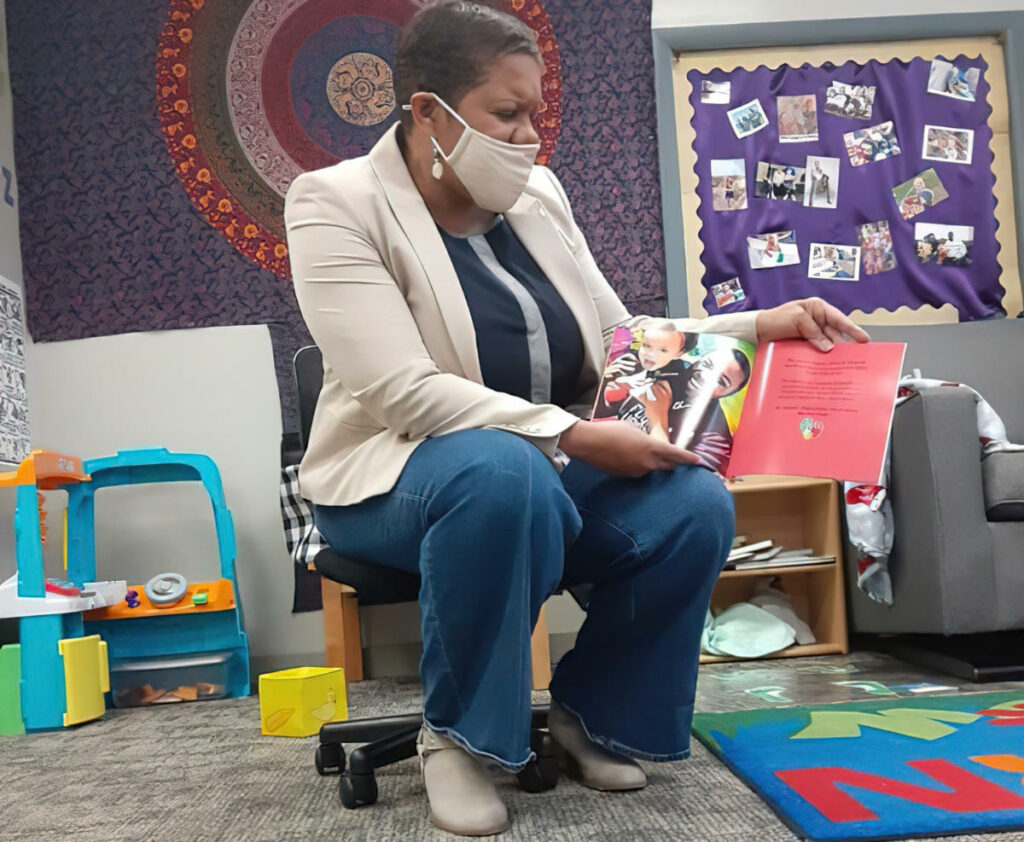 How Does Child-Focused, Teacher-Directed Learning Prepare Them For School?
The curriculum is based on science and social studies themes and has a strong academic focus on reading and math skills.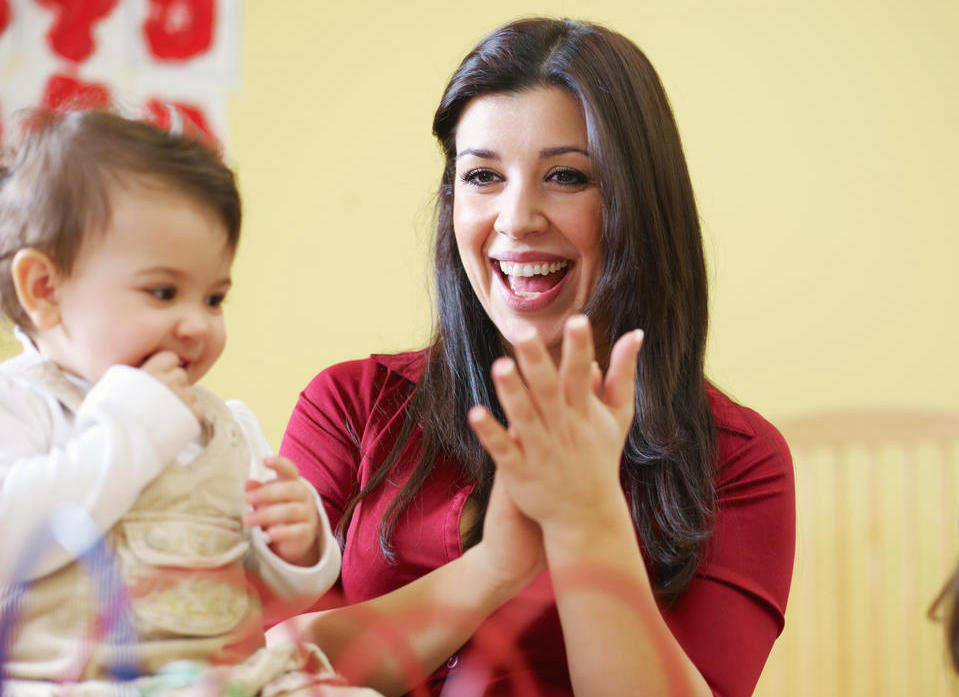 OnSite Specialist Oversees Their Social-Emotional Development
Our dedicated Social-Emotional Learning (SEL) Director works with children and guides teachers, ensuring everyone has applicable skills in their social-emotional toolkit. Your child benefits from trusted techniques to grow confident and communicative.
How Will Your Child gain Social-Emotional Skills?
As your child explores personal and social situations, they build essential skills like listening, cooperating, sharing, and self-regulation, which support all their learning. Fun activities, games, songs, and puzzles from the Peace Education Foundation teach your child the 5 "I Care Rules":
We listen to each other.
Hands are for helping, not hurting.
We use I-Care-Language.
We care about each other's feelings.
We are responsible for what we say and do.

The teacher faces children at eye level and speaks calmly and gently.
The teacher states an observation, like "You look very angry."
The teacher asks each child to explain what happened.
The teacher repeats each child's statement. "John, you are saying Chris took the tricycle from you. Chris, you are saying that John doesn't want to share with you."
"John wants to let you ride the tricycle for 10 minutes, and then he can ride it for 10 minutes." The teacher supports negotiations in the beginning.
The teacher praises the children for solving the problem and then follows up to make sure the problem doesn't persist.
Teachers use the 'Love and Logic' method to help children learn from their own decisions. This approach emphasizes offering choices throughout the day to show children they are capable decision-makers who can learn from the natural consequences of any mistakes under the guidance of a caring adult.
Love and Logic parenting classes encourage consistency and a home-school partnership in the care and education of each little leader. These classes are free to parents and guardians and available online for convenient, self-paced learning.
Kids Learn Patience & Care When Tending Their Community Garden
Your child explores, creates, and plays outside every day for greater independence, confidence, creativity, decision-making, gross motor, and problem-solving skills. They connect with nature as they tend their community garden and share what they've grown with others.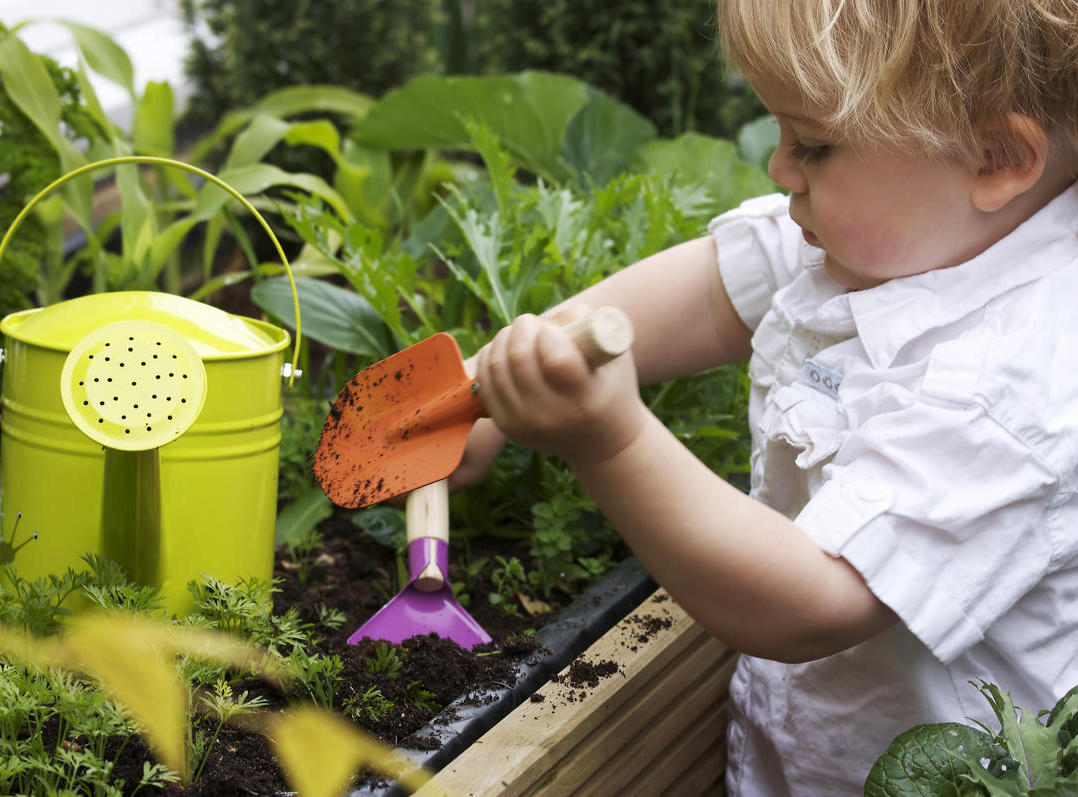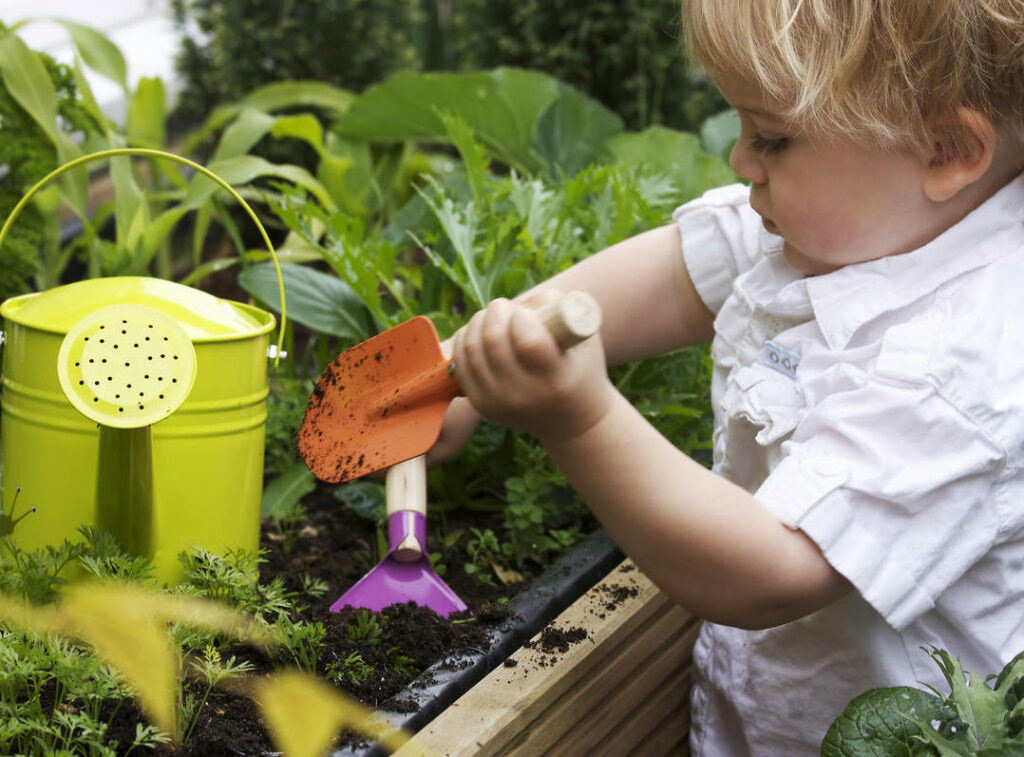 Exciting On-Site Field Trips where the fun comes to us
Diverse and exciting activities come to your child with no need for them to venture out. From the mobile library and Janie Next Door concerts to the petting zoo and pony rides, these visits expose your child to a beautiful world of experiences.
Nutritious Food Program Is Included In Your Tuition
Your child enjoys a healthy breakfast, lunch, and afternoon snack to fuel their learning every day. Prepared on-site in a nut and peanut-free environment, the meal plan is nutrition-packed, kid-friendly, and modified to suit dietary sensitivities.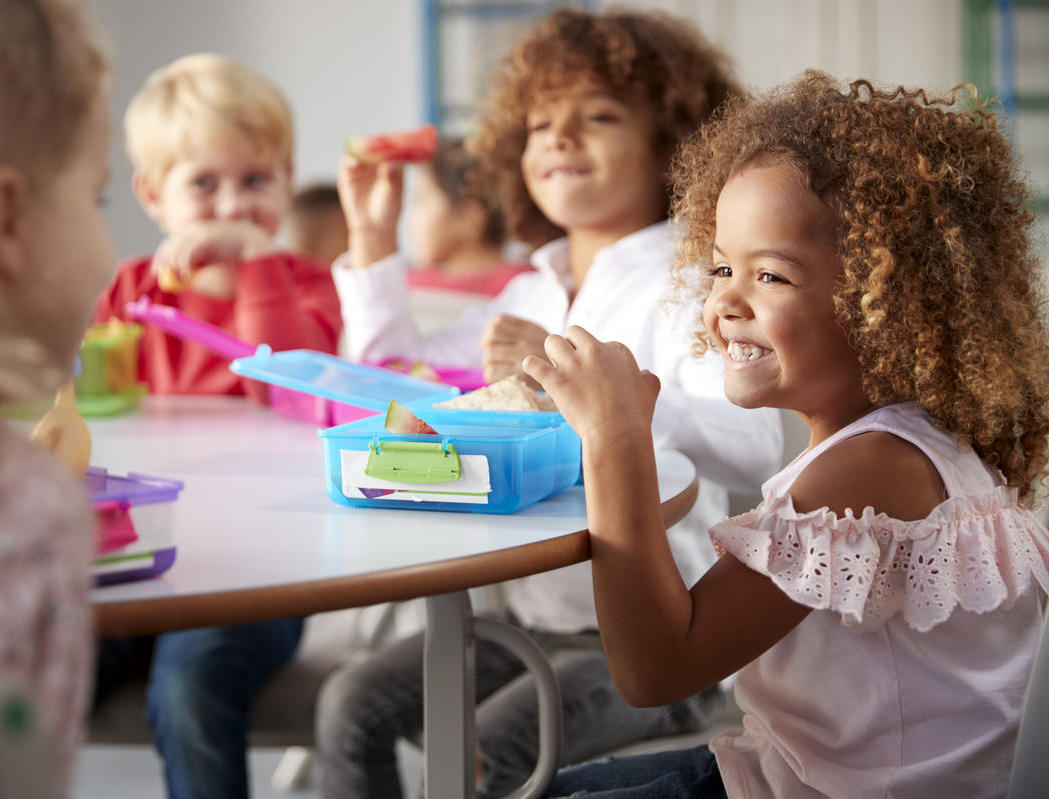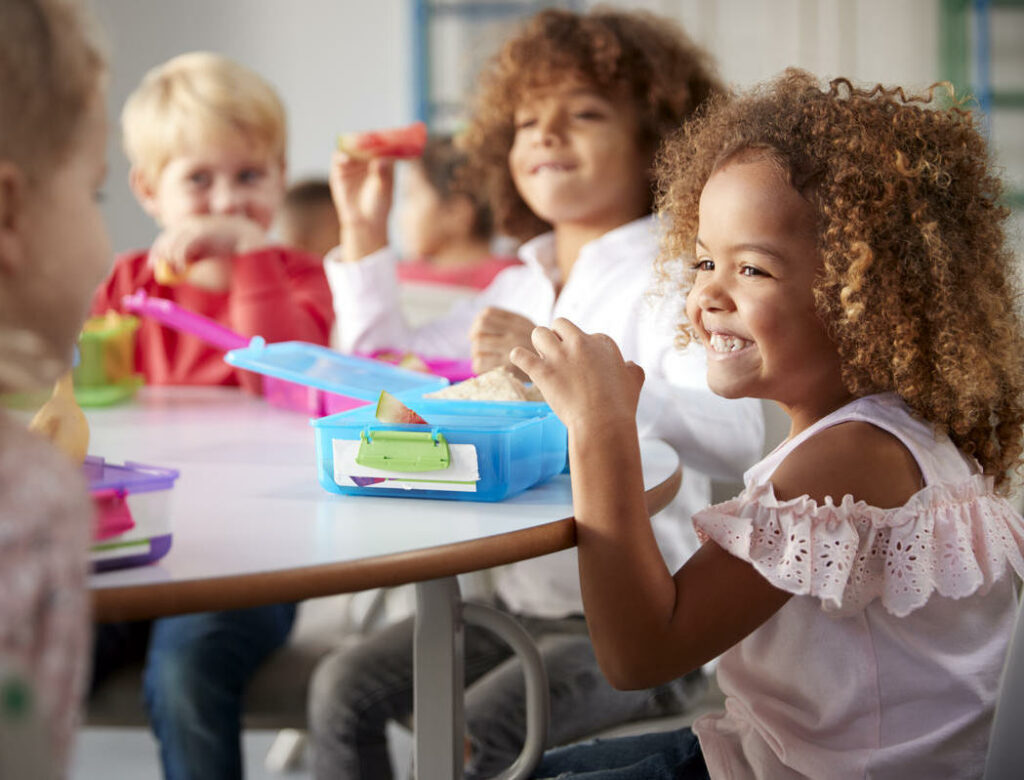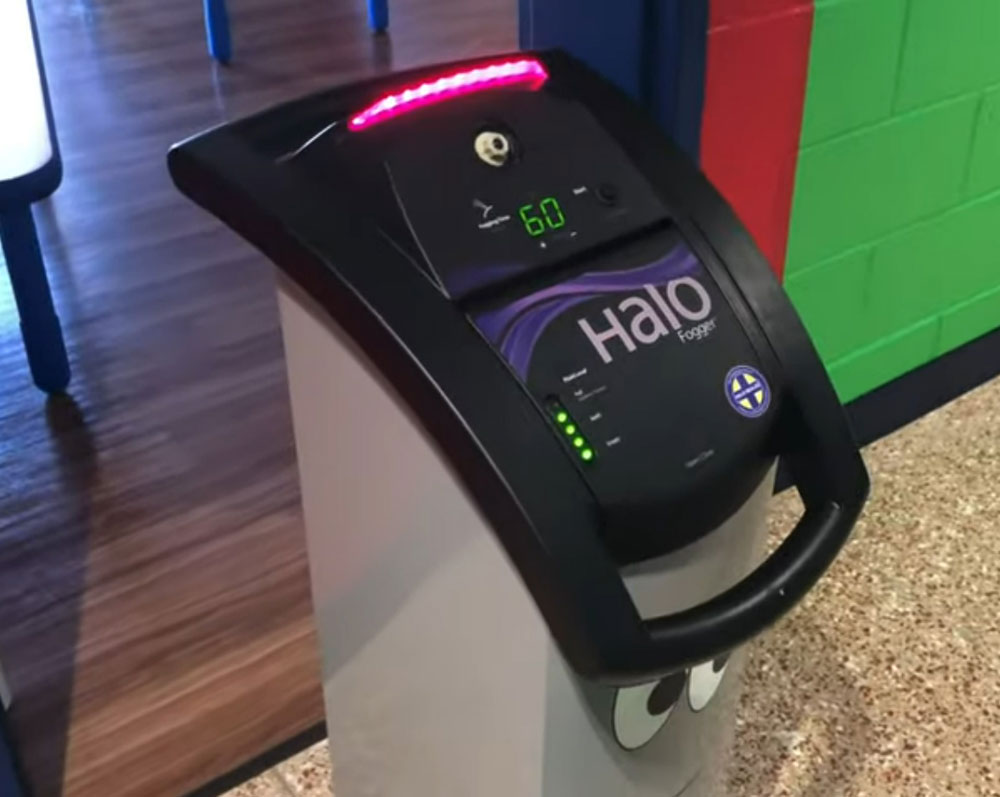 Next-Level Sanitization With The Halo Disinfection System®
Rest assured that germs and microbes don't stand a chance against the Halo Disinfection System®. This state-of-the-art dry fogger eliminates bacteria, viruses, mold spores, and more to ensure your child's classroom is germ-free to protect their precious health.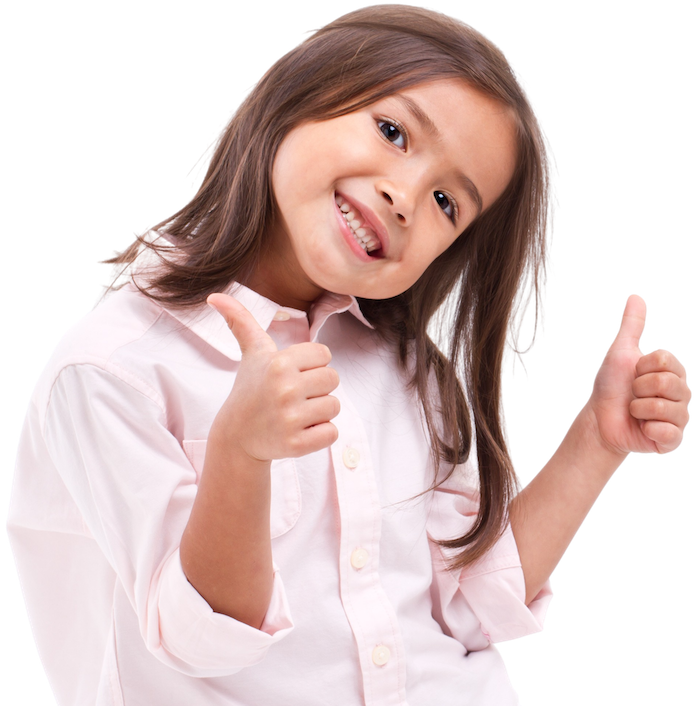 Sparkling Clean Environment To Keep Your Child Safe
Your Parent App Will Keep You Connected
Enjoy frequent communication with your child's teacher, who uses the Tadpoles© app to send you adorable pictures throughout each day, plus an email with detailed information about all their activities, so you never miss a moment.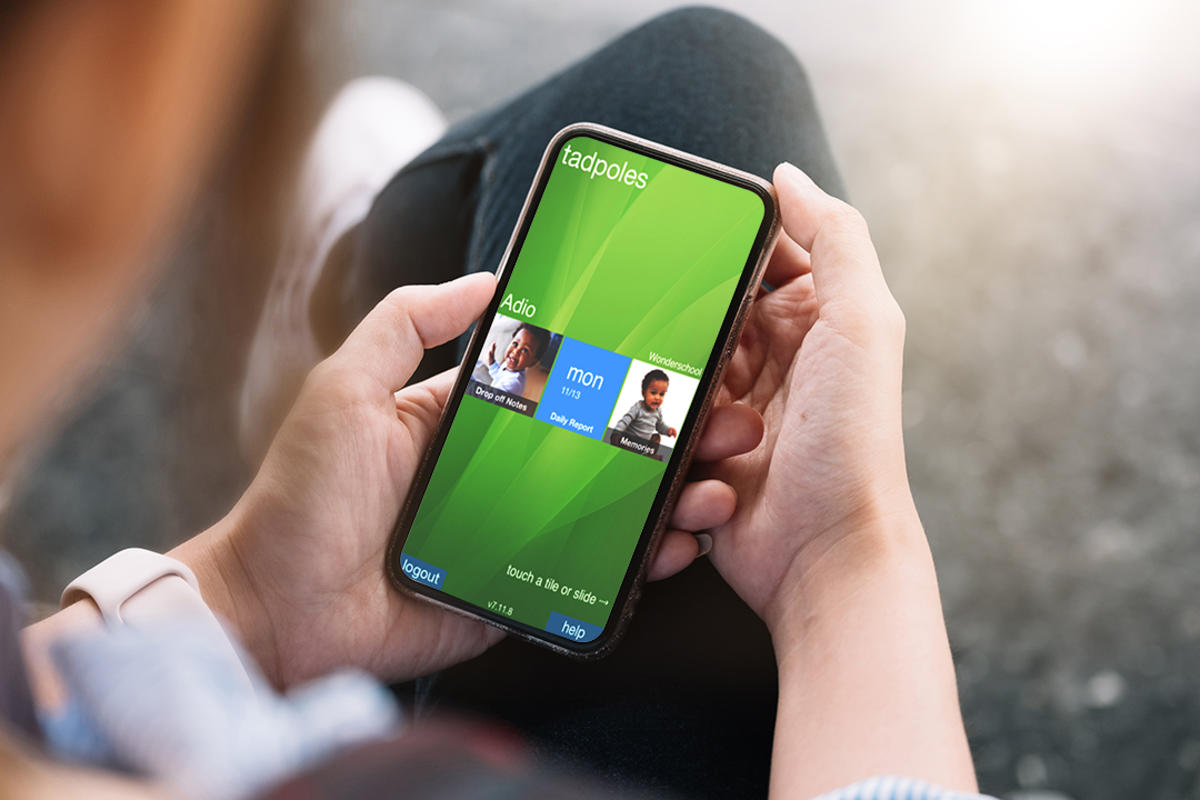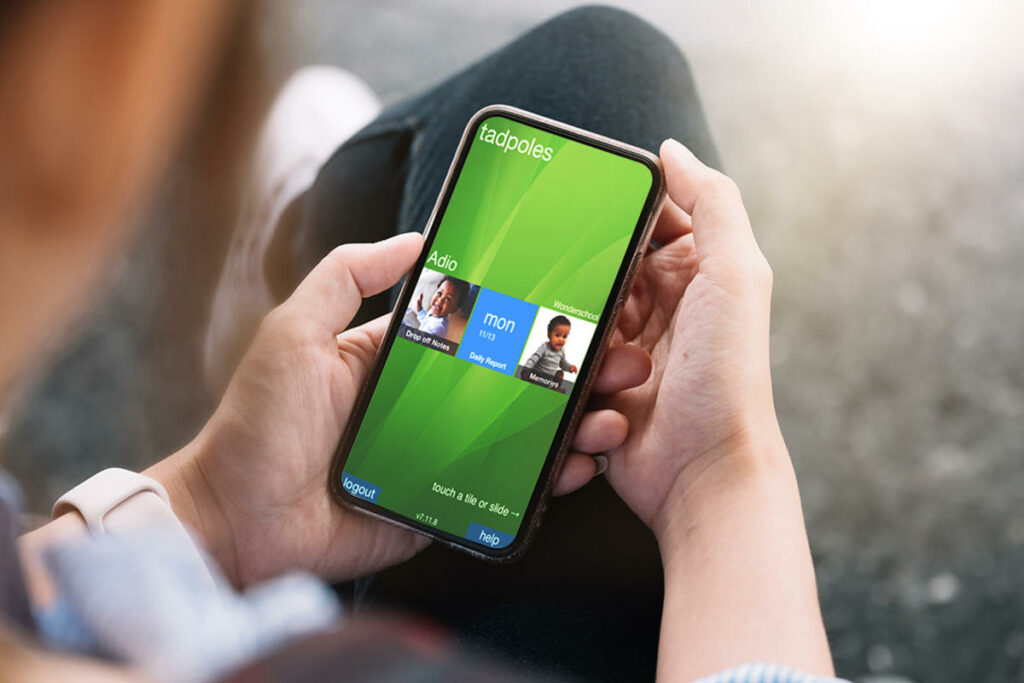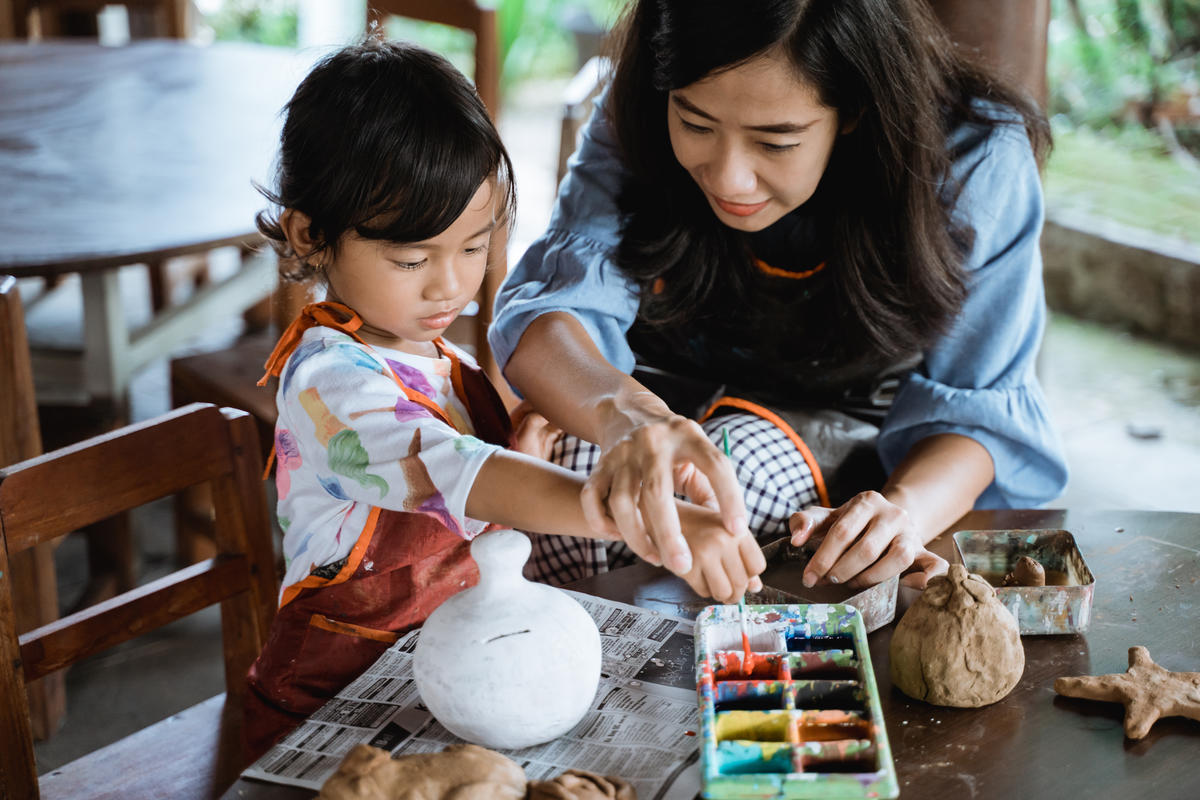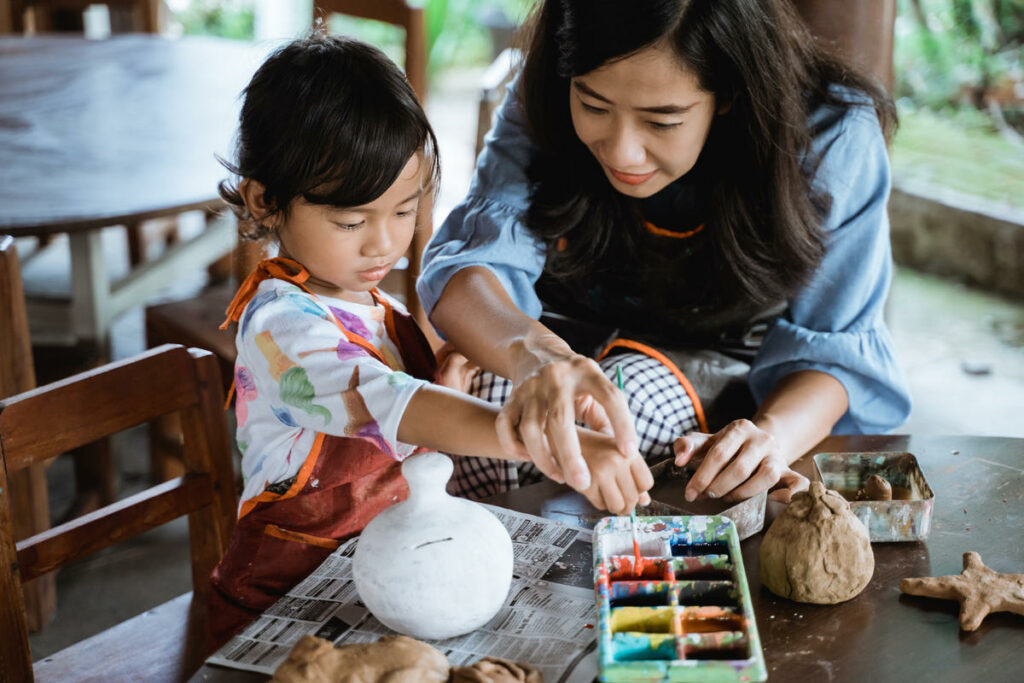 Join The Learning Journey With Carnivals, Parties & Workshops
Regular curriculum nights and parent-teacher conferences are chances to ask questions about your child's early learning. Get parenting support with workshops and books, and join the fun at family festival days throughout the year.
We Proudly Support Subsidized Families
Hear What Parents Have To Say...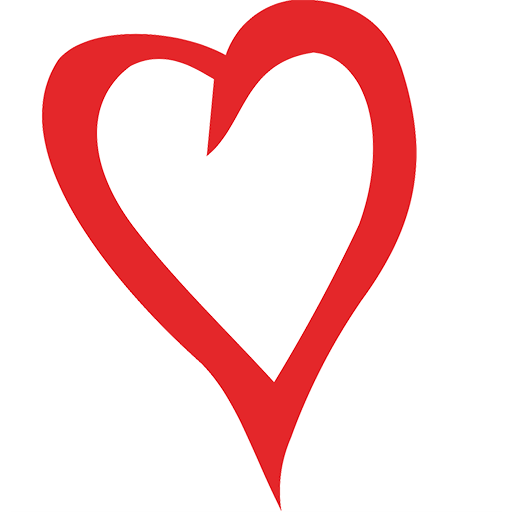 "Healthy eating and positive social skills! Thanks everyone.."
Our family is grateful for the interactions and updates we receive daily about our little sweetie's progress. She is learning concepts such as healthy eating and positive social skills. We are also grateful for the diversity at Little Leaders of Kansas City. Thanks everyone.
- Trina Crawford
"Little leaders is a caring environment with educated teacher!!"
Little leaders is a caring environment with educated teacher and assistant teachers. As a teacher here it is the most positive work environment and the directors truly value their staff! If your looking for childcare and wanting great early education for your child, LLKCK is the place!
- Lindsey Bird
"The staff is so caring and my daughter enjoys every moment!"
Little Leaders has been so good to my daughter and our family. The staff is so caring and my daughter enjoys every moment there. We are amazed everyday with her telling us what she learned for the day and all her fun experiences. She has also made such special friendships. Thank you Little Leaders!
- Debbie Reischman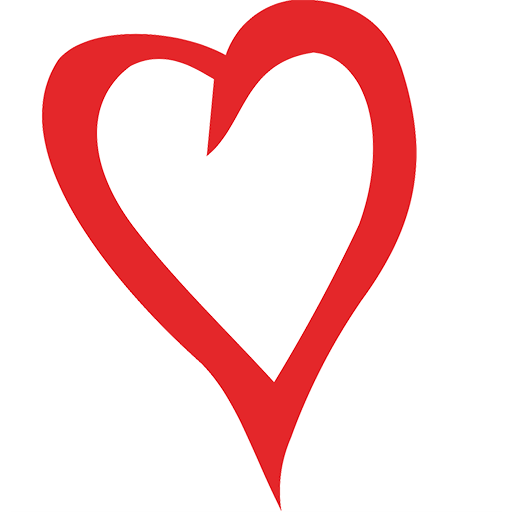 "Staff is always so understanding and willing to work..."
Staff is always so understanding and willing to work with you on making sure your kiddo is having fun and learning all sorts of new things!
- Ashley Marie McDaniel
"Highly recommend Little Leaders for those looking at preschools!!"
Highly recommend Little Leaders for those looking at preschools. The teachers and other staff are always so patient with our not always easy to deal with kiddo!
- Avry S. Kee
"Positive attitudes and prepared to thrive!"
The children I have seen go through Little Leaders have been ready to move on to Kindergarten with positive attitudes and prepared to thrive!
- Belinda Rehmer